STAYS WITH ACCOMMODATION & CATERING
GASTRONOMY & OENOLOGY STAYS Restart of the activity : rules of social distancing, supply of a category 1 and reusable mask and a bottle of hydroalcoholic gel
Stays and excursions in autonomy or accompanied under the sign of conviviality and exchange with professional winegrowers and restaurateurs. Enjoy local specialties accompanied by wines from regional wine-growing regions.

HEDONIST TOUR
Your guide is specialized in hiking and road trip with enduro and Trail motobikes, quad bikes and sports/vintage cars as well as in oenological and gastronomic stays.
The HEDONIST TOUR agency offers accompanied thematic or personalized trips and events in status vehicles, vintage cars, quad bikes, road bikes, trail and enduro motorbikes, etc. Whoever you are : a club, a professional or a private individual everything... is possible.
You will get opportunity to choose, according to your wishes and your level, services on one or more days including meals in hand-picked regional restaurants as well as visits on request in wineries and any other tourist sites. Our packaged products can also include hosting.
You can be sure that we will meet your wants and needs as closely as possible
At any time, including the use of land motor vehicles, you will be accompanied by Frédéric who perfectly knows every panorama and spot, all secrets of the circuit.
Our partners can provide you of any vehicule that you wish (except quad and vintage cars).
For car rides, we are ready to privatize a road in the departments of Ardèche and the Drôme, in order to let you fully enjoy your cars in a secured environment.
We organize events for clubs, companies, a friends parties, etc... on a private circuit. In connection with instructors, you will enjoy an intense and friendly moment.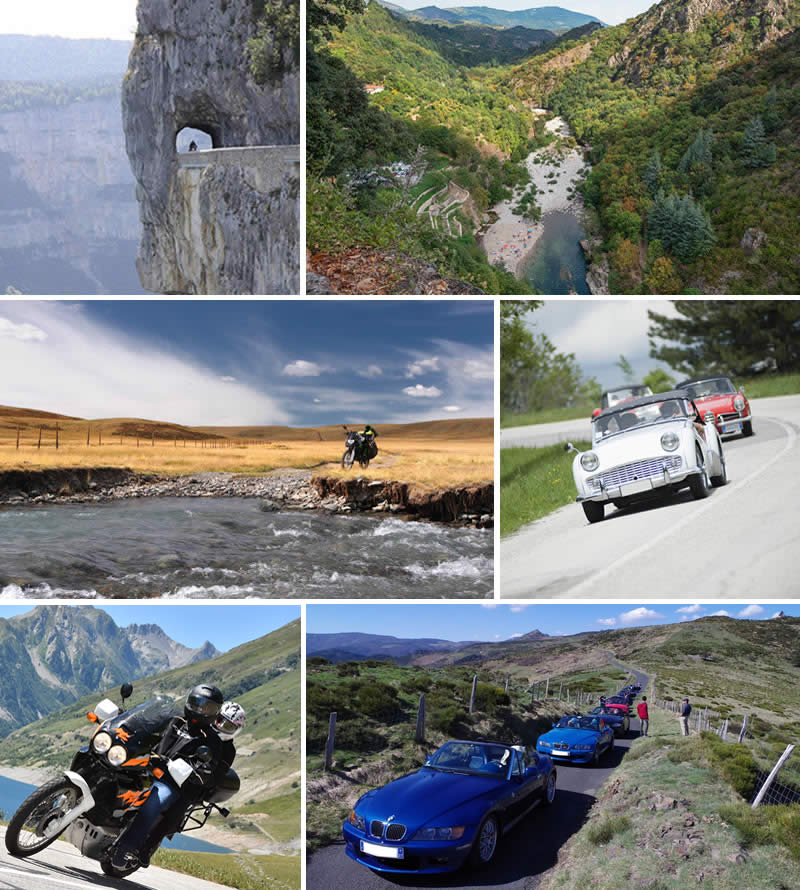 THE LATEST HEDONIST NEWS!
Find over the weeks all the latest news from our company, feedback on our various events, our presence at the Salon, etc.
Don't miss any more information from our specialized travel agency!
QUESTION ABOUT OUR SERVICES?
REQUEST FOR A QUOTE?